Look at these brilliant oxford shoes made by artist Mark O'Brien. Cardboard beauties! Check out his blog for more awesome cardboard creations. (Isn't this amazing?)
Cardboard is such a useful material. The options are almost endless.
Here are some of my own cardboard goodies I made to go along with the mini-brochure.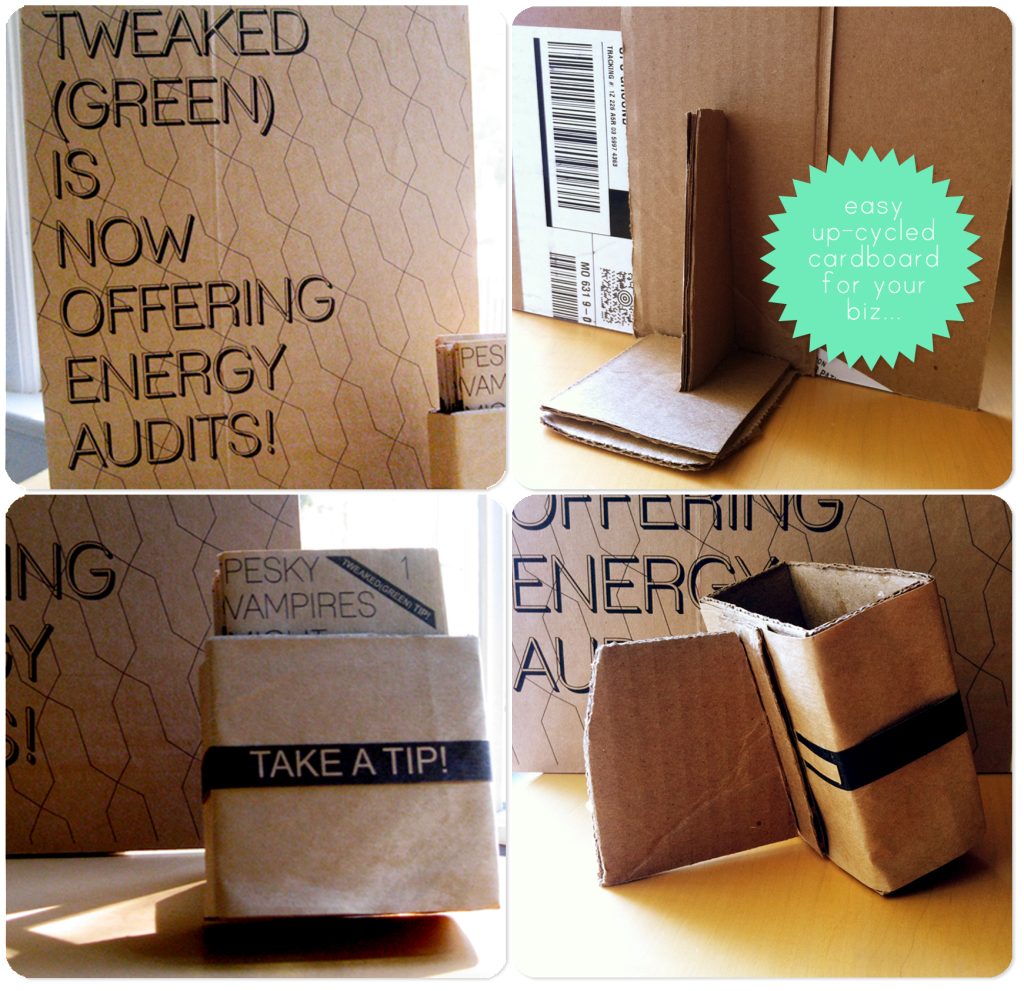 [thanks!-for the images: (1) Mark O'Brien cardboard shoes:
http://denialdenial.tumblr.com/
]