It seems like once a week I get a sense of pure panic when I learn something new about how we treat our earth. This week I'm especially freaked about THE BEES. I watched the documentary "Vanishing of the Bees" and learned all about CCD (Colony Collapse Disorder).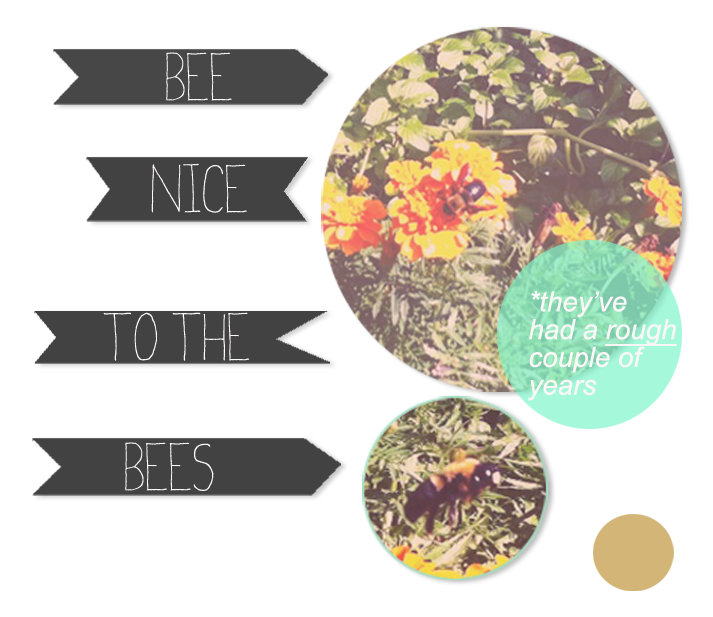 CCD is a global problem in which entire honey bee colonies mysteriously fly away and die. Some bee keepers around the world lose about 30% of their colonies do to CCD. Scientists have not yet determined exactly why this is happening, but it's been narrowed down to specific pesticides used on commercial farms that destroy the bees immune system.
This movie made me realize how important bees are to our life. Without bees, we would not have fruits or vegetables or flowers or honey or beeswax or Burt's Bees. I was a bit slow to make this realization, but now I'm ALL ABOUT the honey bee.
*Stay tuned for more about bees.*