Generally, when I see mounted animal heads on the wall, I get a little depressed.
The animals look so sad and I feel like they are watching me and saying, "I had a life and a family before I was brutally murdered and then stuffed and hung in this living room so I can look at people scratching their bums and watching reality TV reruns for eternity."
That's a bit harsh to all engaged in such taxidermy practices, but now there is a great alternative to traditional animal heads and it's a lot less messy. I found these at Dwell Studio. Aren't they cool?
They were handmade in Haiti and all the proceeds go to a non-profit organization there. They are so much friendlier than the real thing.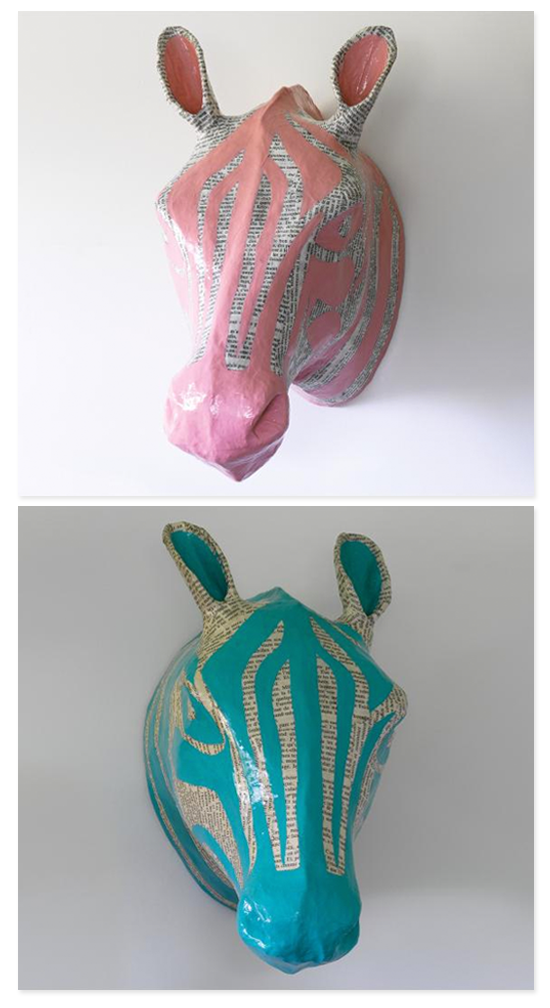 [thanks!-for the images: (1-4) animals,
http://designgush.com/,
http://www.dwellstudio.com/
]