Check out this new detergent bottle designed by Eco Logic. It's made of 100% recycled cardboard and has a plastic bag inside holding liquid detergent. The plastic bag uses 70% less plastic than a normal plastic bottle and is #4 recyclable.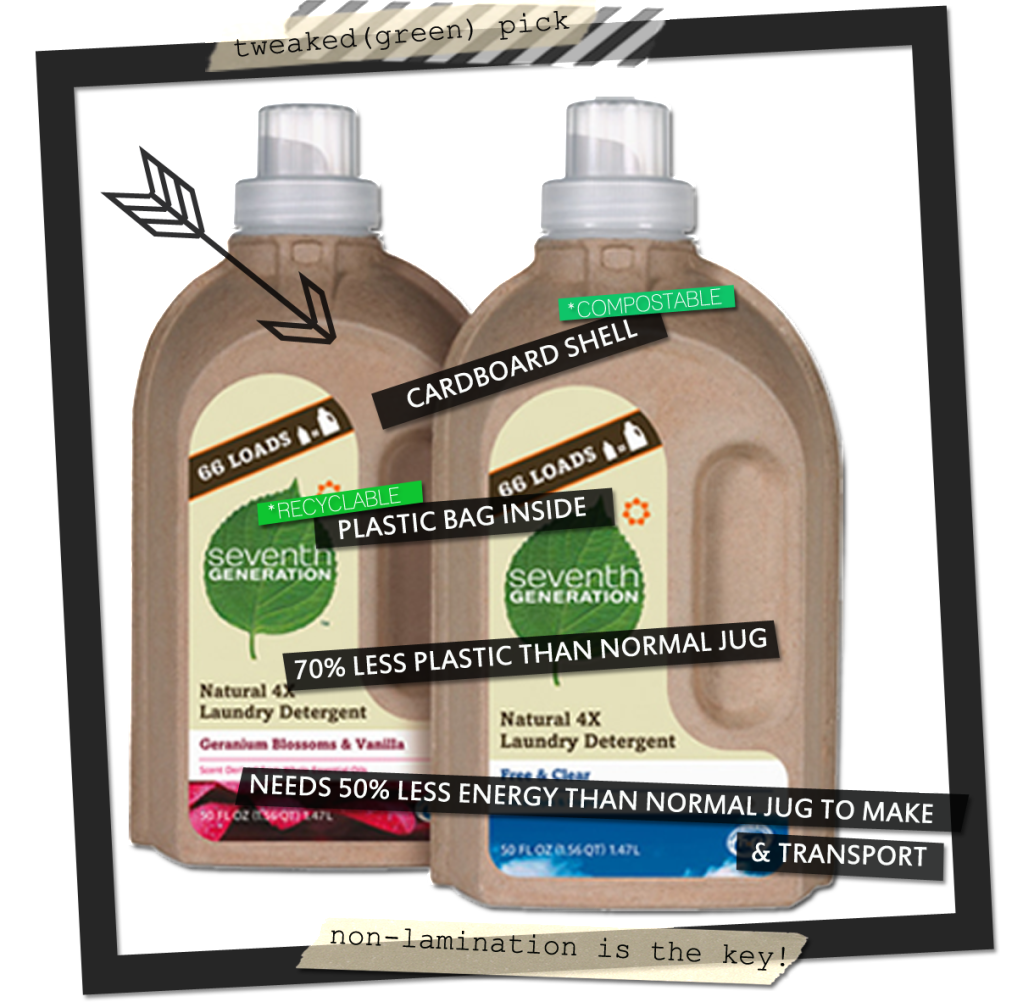 Non-lamination is the key! You know those cardboard cartons holding orange juice or milk? Those are very difficult to recycle because they must be laminated on the inside to prevent leakage. This design separates the paper and the plastic, so the cardboard layer can be composted and the plastic can be recycled.
Containing liquid in plastic bags is becoming more common. Check out these Canadian "Milk Bags." These have no outer shell and are meant to be taken home and poured into pitchers.
Green love to the milk bag.
[thanks!-for the images: (1) http://www.sustainableisgood.com/blog/ (2) http://pulse.pdd.co.uk/]